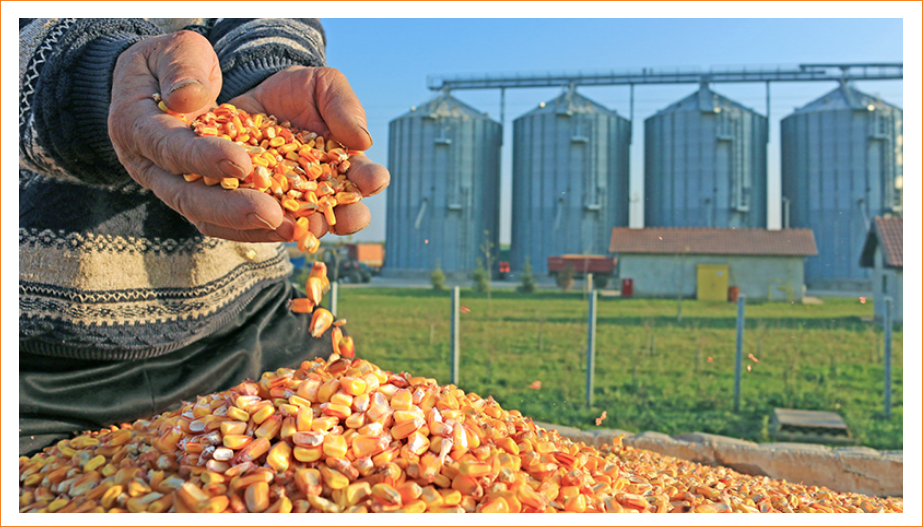 About Pradeep Agro Foods
We are the Front runners for providing best quality of sterilization, cleaning, grading and colour sorting of all agricultural produce since 25 years.
We help our customers meet consumer quality demands, safeguard their brand image and thereby increase their revenues. We do this by adding value and guaranteeing consistent, high quality produce through a highly efficient and interactive team.
So, be it Sterilization, Cleaning, Grading or Colour Sorting we take care of all your requirements under one roof taking care of every minute details.
Features
Capacity
Production capacity to handle and clean up to 100 MT of any type of Produce. Also we have dedicated separate cleaning; grading system for colour sorting.

Product Output
The Produce received for Sterilization, Cleaning, and Grading & Sorting is handled with very efficient staff at our production premises, to give you highest quality grades with least product loss.

Infrastructure
We have modernized factory layout which reduces the product damage & loss while Loading, Unloading of material. Our Customer can avail factory stuffing facilities in TTC Industrial Area, MIDC, Navi Mumbai.
Vision & Mission
Our vision is to be the world's best food grain Cleaning, Grading, Sorting and ETO Sterilization company through our quality, service, competitive pricing and ethics.
To create safe, high quality food solutions that delight our customer and enrich people's lives
Our Core Values
Trust
Our customers can trust our services because we act with integrity and do what is right.
Safety
The safety of our people, the environment, and property are our priorities.
Technological Advancement
Our management will continually strive to improve company processes.
Accountability & Acknowledgement
All team members are held accountable for their respective responsibilities.
Quality

We are technically updated with the latest, best sterilization system, cleaning system and colour sorting to give the best quality grades.
Customer Focus
We are passionate about our customer and consumers and embrace their priorities as our own.
Excellence in Service
We strive for excellence in everything we do. Our team members have a desire to exceed the service expectations of the customer.
Respect for Team Members
Our team members, the community from which they come and the community in which we work, are the spirit of our organization and will be treated with dignity and respect.